If the Flipper's firmware is corrupted, the device can be restored using the built-in DFU boot loader. This bootloader can't be changed when updating the firmware, so the recovery method is suitable for such cases:
If the firmware is corrupted and the normal update method does not work

If there is no image on the screen, the device does not respond to button presses and a normal reboot does not work
The device may not work if the battery is low. Connect the device to the USB and try to charge the battery before attempting to restore the firmware.
To activate the built-in bootloader:
If you do not disconnect the device from the power supply, the DFU mode will not activate.

the :ok: + :back: buttons for 30 seconds. Then release them. If the firmware is corrupted there will be no indication on the screen, this is normal.

The flipper should detect as a
When connected to a computer in recovery mode, there will be no indication on the Flipper screen. If the device successfully enters recovery mode, it will appear in the Device Manager as
Check the connection in Windows:
Open the

Find the device

DFU in FS Mode
By default there is no driver for the Flipper DFU device in Windows, it is installed automatically when you install the qFlipper.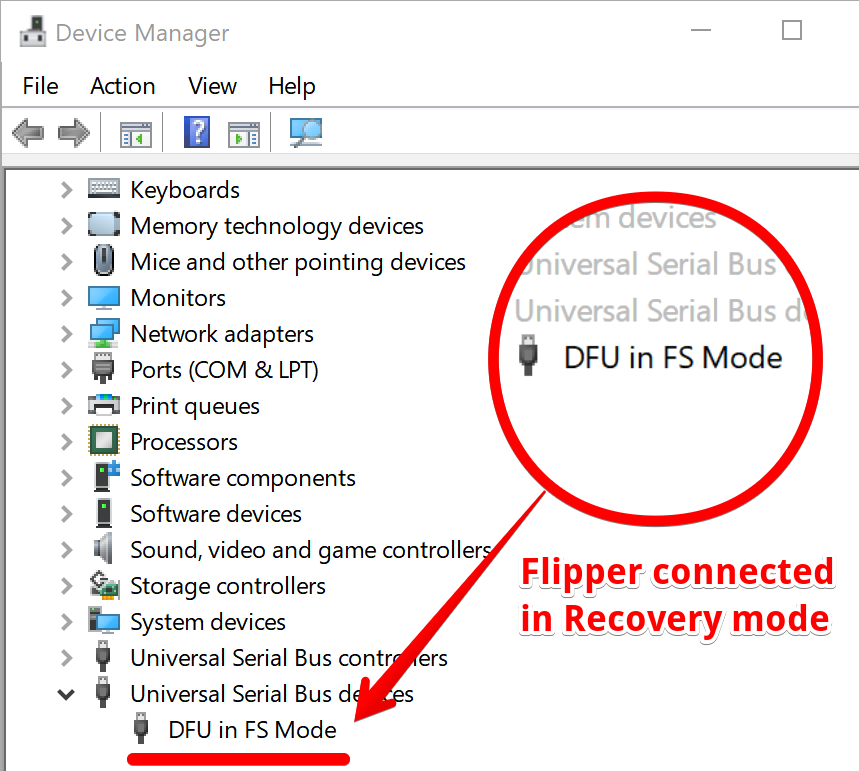 The qFlipper utility automatically performs firmware recovery if it detects a Flipper connected in DFU mode.
. The program will automatically detect the device in recovery mode. The firmware update button will be blue

The program will perform a full installation of the firmware and databases. All saved settings in the Flash memory will be cleared. The user data on the SD card will be saved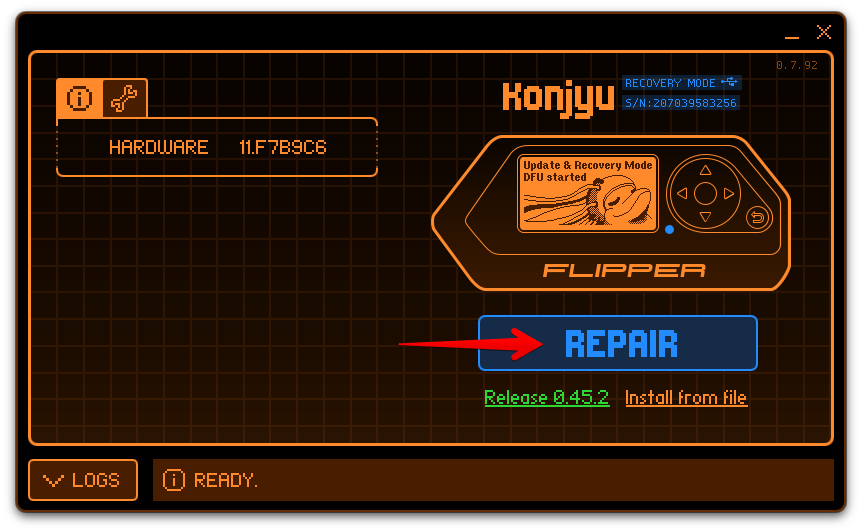 The qFlipper utility automatically detects the Flipper in DFU mode