Reading NFC cards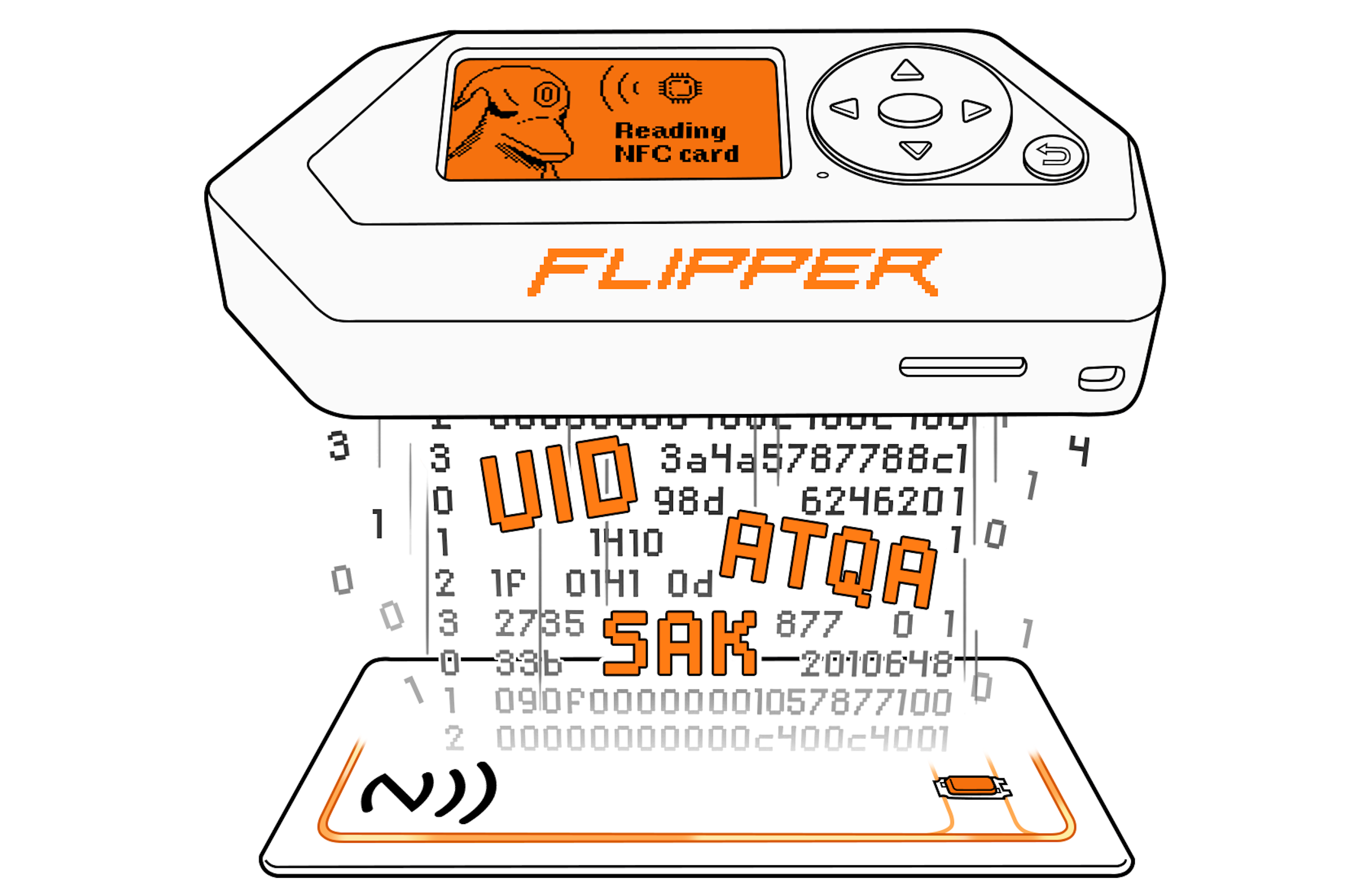 You can read, save, and emulate different types of NFC cards with your Flipper Zero. On this page, you will learn: how to read and emulate NFC cards, the list of supported NFC cards and the algorithm behind the NFC Read function.
Reading process is automatic and doesn't require any manual configuration by the user. To read and save NFC card's data, do the following:
Press

Read

, then apply the card to Flipper Zero's back.
3. When reading is finished, go to More → Save. 4. Name the read card, then press Save.
New types of NFC cards will be added to the list of supported cards. Flipper Zero supports the following NFC cards type A (ISO 14443A):
For NFC cards type B, type F, and type V, Flipper Zero is able to read an UID without saving it.
Flipper Zero can only read an UID, SAK, ATQA, and stored data on bank cards without saving.

Bank card reading screen
When Flipper Zero is unable to determine NFC card's type, then only an UID, SAK, and ATQA can be read and saved.

Unknown card reading screen
For NFC cards types B, F, and V, Flipper Zero can only read and display an UID without saving it.
NFC type B, F, and V reading screen
Depending on the NFC card type and saved data, Flipper Zero can emulate an entire NFC card or just an UID. To emulate a saved NFC card or an UID, do the following:
Go to

Main Menu → NFC → Saved

.

Select the card, then press

Emulate

.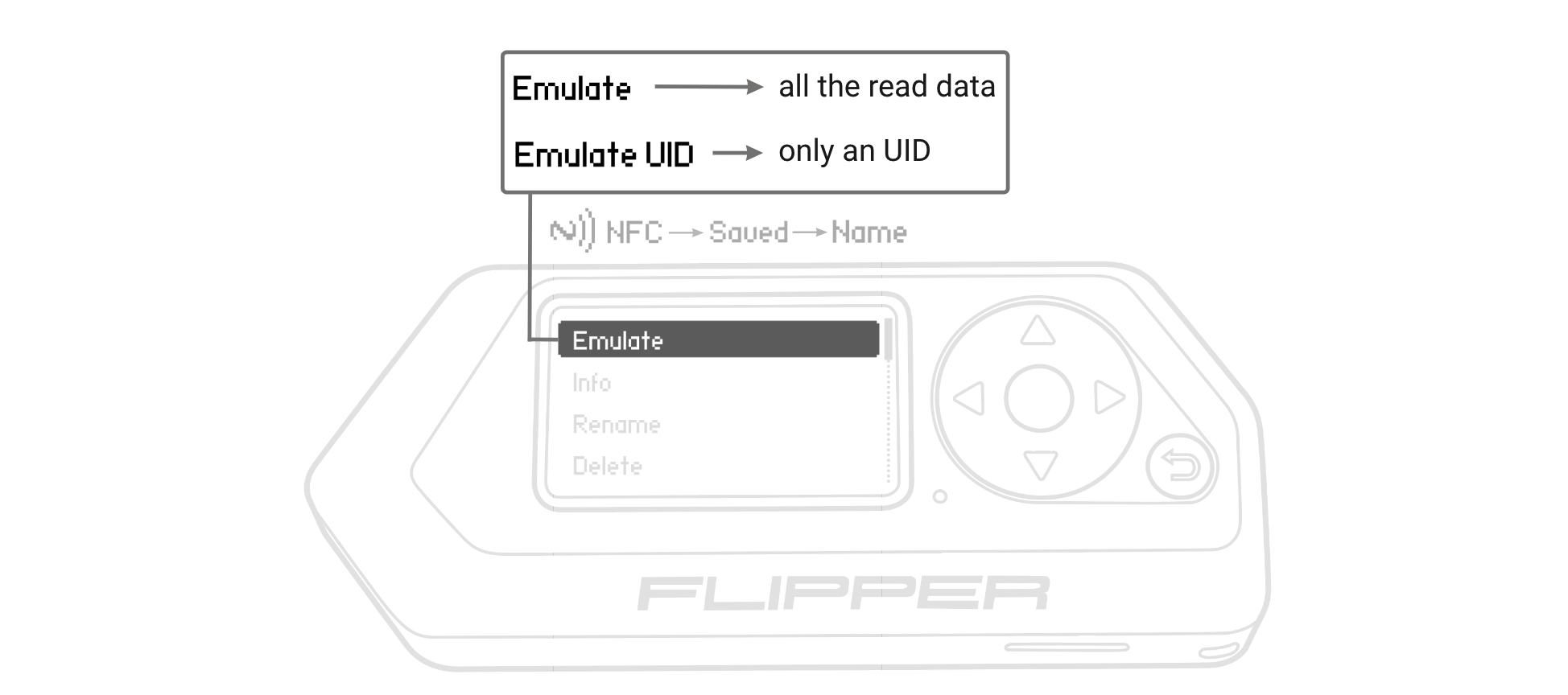 Saved menu
While emulating, Flipper Zero's indicator starts flashing blue light. Hold Flipper Zero near the reader to transfer data.
Updated 23 Dec 2022