Flipper Zero firmware is in beta and is improving every day. Therefore, it is important to constantly update the firmware on your device. 
Download the program from the website

.

Download the installation file for your operating system. (supported versions Windows 10 и 11).

Run the installation file and follow the instructions.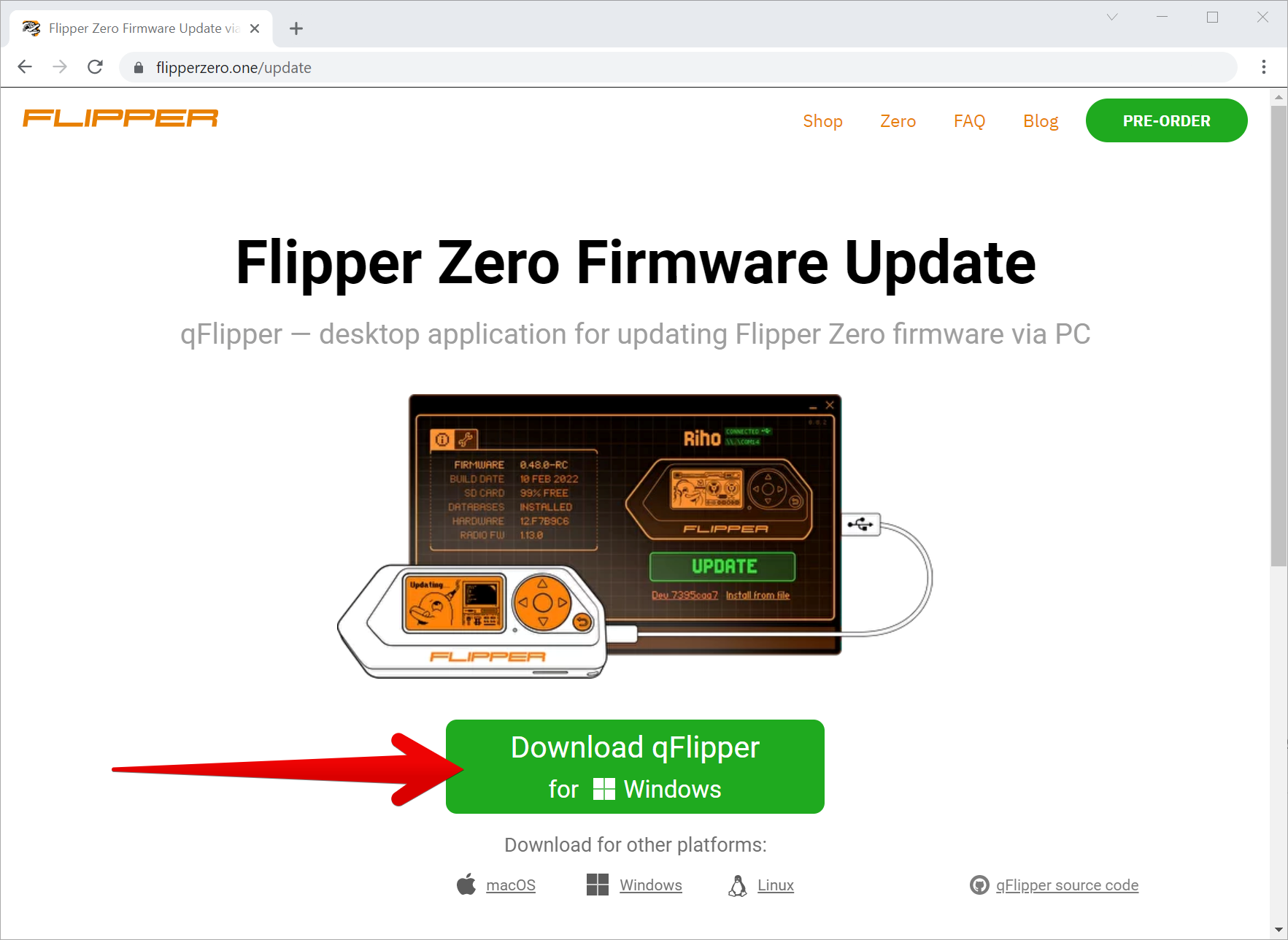 qFlipper download page
The flashing process is automatic, the qFlipper program itself backs up the data from the device before the update.
To select the update channel in the qFlipper:
Click on the icon 🔧

Select the desired version in the

section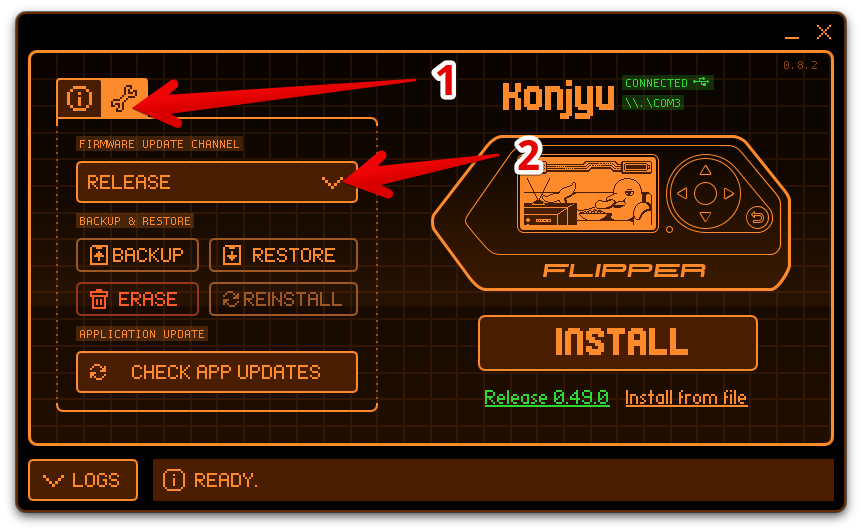 Selecting a firmware branch in the qFlipper program
The qFlipper program has three channels for firmware updates:
- main update channel, firmware is fully tested.

- Pre-release versions of the firmware, have a small number of bugs.

- Developer firmware versions. They test new features, so they may contain many bugs and corrupt data on your device. Recommended
via USB

Press the

button (the button is active if there are firmware updates).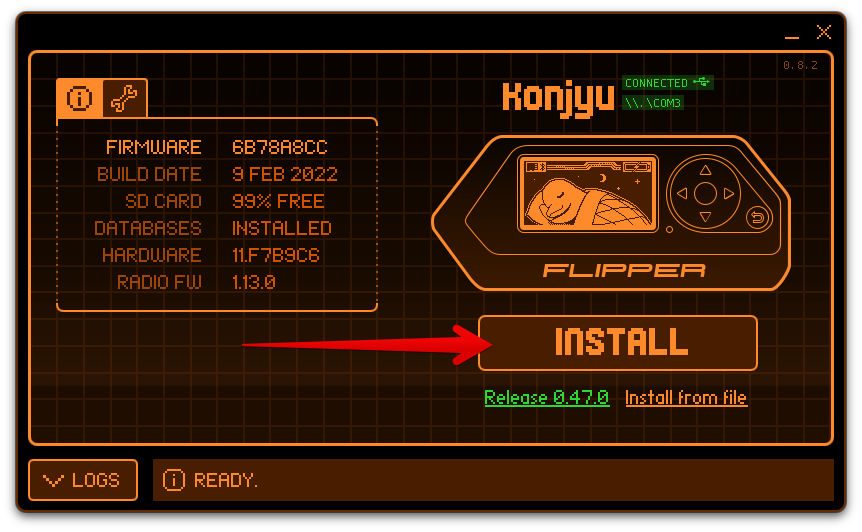 The qFlipper window
When the installation is complete, press .